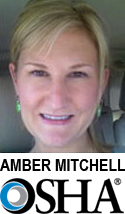 By AMBER HOGAN MITCHELL – MPH, DrPH
Senior industrial hygienist at the U.S. Department of Labor OSHA
(specializing in national regulatory enforcement issues)
OSHA National Bloodborne Pathogens Coordinator.
Copyright 2009 by Virgo Publishing.
infectioncontroltoday.com
Occupational exposure to sharps contaminated with bloodborne pathogens continues to be an occupational health and safety concern among workers providing patient care. Sharps injuries have been substantially reduced in acute-care settings through increased awareness, thorough training, and technological advancement of safety engineered needles on syringes, blood collection devices, IV insertion sets and lancets. Within these families of devices, there have been multiple generations of safety designs that require the user to actively slide a sheath, flip a clip, advance a plunger, or add an extra aggressive push. Today, there are very few safety-engineered medical devices that require no active step to make a device safer during use, after use and prior to disposal. This brief report is an analysis of current national guidance for passivity in safety engineered medical devices.
FEDERAL COMPLIANCE AND GUIDANCE
Since the promulgation of the Occupational Safety and Health Administration (OSHA)'s Bloodborne Pathogens Standard requiring the use of safety-engineered medical devices there have been enforcement and guidance documents from federal agencies including OSHA, the Centers for Disease Control and Prevention (CDC) and the National Institute for Occupational Safety and Health (NIOSH); as well as national, state, academic and private entities, including Training for Development of Innovative Control Technology Project (TDICT), University of Virginia International Healthcare Worker Safety Center, Massachusetts Department of Public Health, Premier Safety Institute and others. Device manufacturers, themselves, have published great pieces of information, forged ahead leaps and bounds on safer engineering design, and offered thousands of hours of training and assistance.
The Food and Drug Administration (FDA)'s Supplementary Guidance for Premarket Notification 510 (k) for Medical Devices with Sharps Injury Prevention Features identifies safety features as features that provide barrier between hands and needle after use on patient; is integral part of the device and not an accessory; remains in effect after use and during disposal; and is as simple as possible, requiring little or no training to use effectively.1
In the Bloodborne Pathogens Standard, OSHA requires the use of engineering controls where their use will reduce employee exposure to a contaminated sharp either by removing, eliminating, or isolating the hazard. In the OSHA Compliance Directive, Enforcement Procedures for the Occupational Exposure to Bloodborne Pathogens, it lists the specific design features that are recommended by the FDA and listed in a paragraph above, though within them there is no definition of "passive."2
The TDICT Safety Feature Evaluation Sheets provide a useful tool for patient care employers and providers to evaluate sharps with engineered sharps injury protections (SESIPs) across major device categories; such as safety syringes, blood collection devices, IV catheters, etc.3 While these evaluation forms are quite comprehensive and very highly esteemed in OSHA circles, they do not currently define passivity.
No one safety device design is appropriate for all clinical procedures requiring needles or sharps.
The CDC and NIOSH have perhaps been the most proactive in attempting to define passivity in SESIPs. In the CDC's Sharps Injury Prevention Workbook: Devices with Engineered Sharps Injury Prevention Features, it states that the "majority of safety features integrated into devices are active, i.e., they require some action on the part of the user to ensure that the needle or sharp is isolated after use."4 Activation of the safety feature is typically done after use, meaning there is a risk window that opens after the needle is withdrawn from the patient and before the safety feature is activated, if in fact, it is activated at all prior to disposal. Safety devices pre-activated before clinical use that provide automatic or passive sharp encasement during the clinical risk window may be more effective. In the case of hollow-bore needles a device that protects during intermediary clinical steps, such as procedural interruptions due to patient instability may reduce risks. The CDC states, "A passive safety feature is one that requires no action by the user," though they give a meager, low-risk infusion system example.
CDC and NIOSH both make vital points; because passive devices may be "intuitively more desirable, this does not mean that a safety feature that requires activation is poorly designed or not desirable. In certain situations it is not (currently) practical or feasible for the device of for the procedure to have a passive control." In fact, OSHA requires that SESIPs be selected by employers, based on employee feedback, specifically for each procedure taking into account user safety, patient safety, and safety of the clinical procedure. No one safety device design is appropriate for all clinical procedures requiring needles or sharps.
SUGGESTIONS
There is an obvious and vast chasm extended among and across healthcare safety and health professionals, federal regulators, federal and state public health officers, device manufacturers and patient-care providers with regard to defining passivity. Each organization and the professionals within those organizations have done a grounded job over time defining and identifying the features needed in SESIPs and far above all else, they have each made a positive impact in reducing sharps injuries among those who care for patients. Since technology is moving ahead, it is important to begin defining the next generations of safety devices to the next generations of safety professionals and engineers.
National consensus for a "passive" definition needs to be created so that manufacturers have guidelines for which they can manufacture and label upcoming generations of passive devices. Consensus building will not be as arduous as it is typically in clinical settings; defining healthcare-associated infections (HAIs), clinical protocols for myocardial infarctions, safety specifications for pacemakers, etc. In this case, consensus building will include adding on to the work that NIOSH has already started; pulling together representatives from OSHA, NIOSH, CDC, FDA, the healthcare community, engineers and manufacturers to set parameters for safety medical device design passivity.
Passive protection is a newly emerging elemental engineering control that can eliminate exposure risk throughout the continuum of use — before, during, and after use of a sharp. It should involve no button pressing, no lever pushing, no needle shearing, no post clinical procedural activation, no "self" anything – the technological movement will involve the simple engineering of a smart device that activates itself during the course of normal clinical use and provides protection, ensuring worker and patient safety throughout – it will build on the guidelines and regulations set forth by OSHA, FDA, CDC, NIOSH, TDICT and others.1-4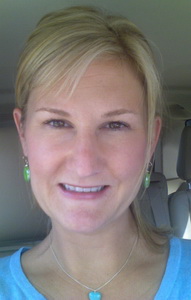 Amber Hogan Mitchell, MPH, is a full-time doctor of public health (DrPH) student in occupational injury prevention at the University of Texas School of Public Health in Houston, Texas. She is also a NIOSH doctoral trainee.
Prior to returning to school fulltime after 10 years in the field, she was manager of health affairs for Becton, Dickinson, and Company, a medical device and diagnostics manufacturer.
Before going to BD, Mitchell was a senior industrial hygienist at the U.S. Department of Labor, Occupational Safety and Health Administration (OSHA) in Washington, D.C. She specialized in regulatory and enforcement issues on the national level, specifically those relating to healthcare. She was also the OSHA national bloodborne pathogens coordinator.
REFERENCES
1 Supplementary Guidance for Premarket Notification 510 (k) for Medical Devices with Sharps Injury Prevention Features. FDA, 2005
2 CPL 02-02-069 Enforcement Procedures for the Occupational Exposure to Bloodborne Pathogens. OSHA, 2001.
3 Guidelines for the Use of Safety Feature Evaluation Sheets. Training for Development of Innovative Control Technology (TDICT) Project. Rev 1998.
4 Workbook for Designing, Implementing, and Evaluating a Sharps Injury Prevention Program. CDC/NIOSH, 2004.